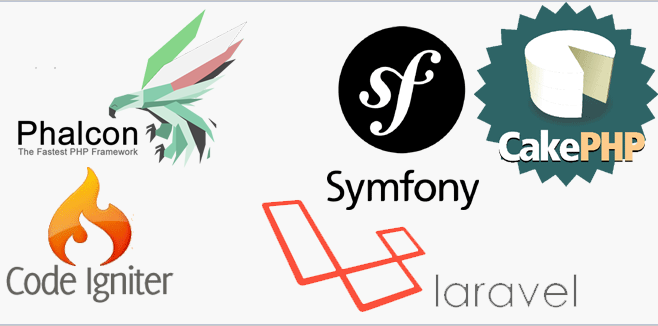 What are PHP frameworks and their Importance?
Nowadays developers are into developing more complex sites and web applications that require a lot of time, subsequently came into demand of a more organized regular method for enhancement. PHP frameworks provides developers a sufficient answer for the demand.
Listed below are top 5 PHP Frameworks in 2017
CakePHP
It has easy learning curve with fast and adaptable templates. The integrated CRUD operations is a helpful component in CakePHP for your database cooperation.
Laravel
It has an great environment with an instant deployment and hosting stage. It makes rapid application development incredibly supportive. It is compacted with Blade template engine, simple authentication, great routing, migrations support.
CodeIgniter
CodeIgniter provides number of rich library components like easy error handling, no PHP adaptation struggle, simple security and encryption steps and almost zero installation.
Symfony
It is an intense PHP frameworks for MVC application and also highly adaptable, versatile. It provides lot of PHP segments that can be reused and utilized viz. Template, Translation, Security, Form Config, Validator, etc.
Phalcon
It offers the best speed measured when bench marked with other used frameworks. It has the speediest time and most reduced memory utilization which happens because of its built base i.e. C/C++ for performance growth.
Categorised in: Uncategorized
This post was written by intolap